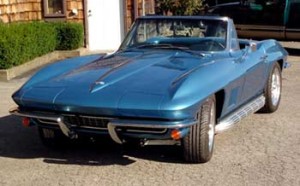 3-C Custom LLC was established in 1995 as a full service custom and collision repair center. That service did not just focus on automobiles, but also on repairing and customizing motorcycles, boats, RV's and miscellaneous items such as, furniture, carousel horses, and various other items.
Currently the shop is specializing in restoration and customizing of older vehicles, custom built rods and high end vehicles. Our staff focuses on custom paint and repair as well as new effects that can set your vehicle apart from the rest. Even customizing your vehicle during the collision repair process.
3-C Custom still does collision repair work for insurance companies as well as private individuals. Collision repair, frame repair and paint are always part of our service menu. We are the business with the owner still in the shop. Rob Carson works on and supervises all repairs and will treat your vehicle like it was his own. You can count on individualized service that guarantees top quality every time.